ABOUT US
The DIGIS Group was founded in 2002 and currently consists of companies that operate in the sphere of distribution of a broad spectrum of Hi-Fi & High-End audio/video equipment and integration of comprehensive audio/video solutions.
The base of DIGIS Group consists of the following companies:
Core competencies

Distribution
For DIGIS distribution is much more than simple box moving operations. It is a logistically and functionally optimal system of delivering and integrating high-margin equipment and solutions.
We offer (majority of products are on an exclusive basis):
Home theater projectors: BenQ, Christie Digital, Epson, JVC, Sony, Vivitek
Projectors for business and educational applications: BenQ, Christie Digital, Epson, SMART Technologies Technologies, Sony, Vivitek
Projection screens: Da-Lite, Digis, Kauber, Stewart
Professional panels and video walls: Christie, Philips, Sharp
Professional LED panels: Delta, Unilumin
Interactive solutions: Christie, I3 Technologies, SMART Technologies, NewLine
Solutions for collaborative work: Christie, Kramer, SMART Technologies, NewLine, Vivitek
Hi-Fi & High-End audio components for home theatres and entertainment home systems – acoustics, receivers, amplifiers, streamers and vinyl players by well known brands - Naim, Ayon, Transrotor, Densen Audio, Atlas, Cardas
Mounting solutions: Chief, Digis, Peerless-AV
Video controllers: Christie, Coolux, Jupiter
Microphones: AKG, Shure
Professional sound systems by Harman: JBL, Soundcraft, BSS, Crown, DBX
Conference equipment: DIS (a Shure company)
Control systems: AMX
Digital Signage solutions: Philips, Spinetix, Vivitek
Commutation and cables: Kramer, AMX, Lightware
DIGIS offers the range of products by the world's leading manufacturers: we work only with well-known and verified suppliers and provide modern and advanced technologies, effective and applicable solutions.
We have a well-developed network of regional partners. Our distribution channels are IT & AV dealers, federal & local retail networks, installation and integration companies, Hi-Fi & Hi-End salons and Internet markets. DIGIS has over 2500 dealers and partners in all regions of Russia.
Our joint business is based on flexible forms of collaboration — from equipment suppliers to turnkey solutions, from consulting to project distribution. Our main principle is to assist the development of partners' business. High-margin equipment, flexible, mutually beneficial agreements, and partner support in all aspects — these are the keys to DIGIS' success.

AV-integration
Being the part of DIGIS, DS Project develops and implements solutions to comprehensively equip various infrastructure objects with advanced audio and information display systems. The types of implemented projects in our portfolio include the following:
Situation centers
Control and monitoring rooms
Conference halls
Negotiating rooms
Security centers
Home theaters and audio solutions
Digital signage systems in malls and stores
Interactive complexes in schools, universities, and corporate training centers.
Due to the well-developed communication network within DIGIS group DS Project provides customers with the most favorable terms of cooperation. We use only the best equipment from leading manufacturers supplied on exclusive basis. Our proprietary training center teach customers' representatives on how to work with installed systems. Our engineers and designers have extensive experience in any conditions: from oil and gas facilities in the far north to large-scale parliamentary centers in major cities.

The training program consists of theoretical courses, seminars, and practical training in key areas of AV, IT, the education market, and system integration. It is designed for both beginners of business in a particular area, and professionals who are willing to improve their skills. Training is conducted in Moscow and regions by experts and certified professionals with extensive experience who have been trained at the facilities of world's leading manufacturers.
In 2015 the Center obtained a state educational charter.

DIGIS Service Center
Having accumulated extensive experience with cutting-edge and high-tech equipment, technical specialists of our service center help to solve various problems that arise during the installation and operation of the equipment supplied by the Group. Their assistance also includes consultation on connecting and setting up the equipment, remote fault diagnosis and warranty and post-warranty repairs.
Office in Moscow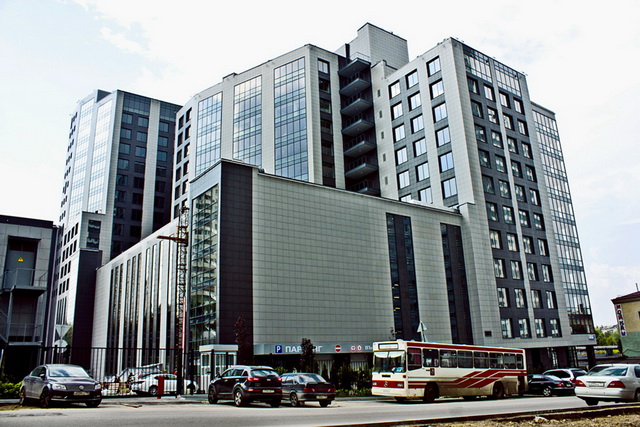 Send a message
If you wish to become our partner, learn about the conditions of cooperation and express their wishes, please fill out the feedback form.
Запрос на info дистрибуция EN